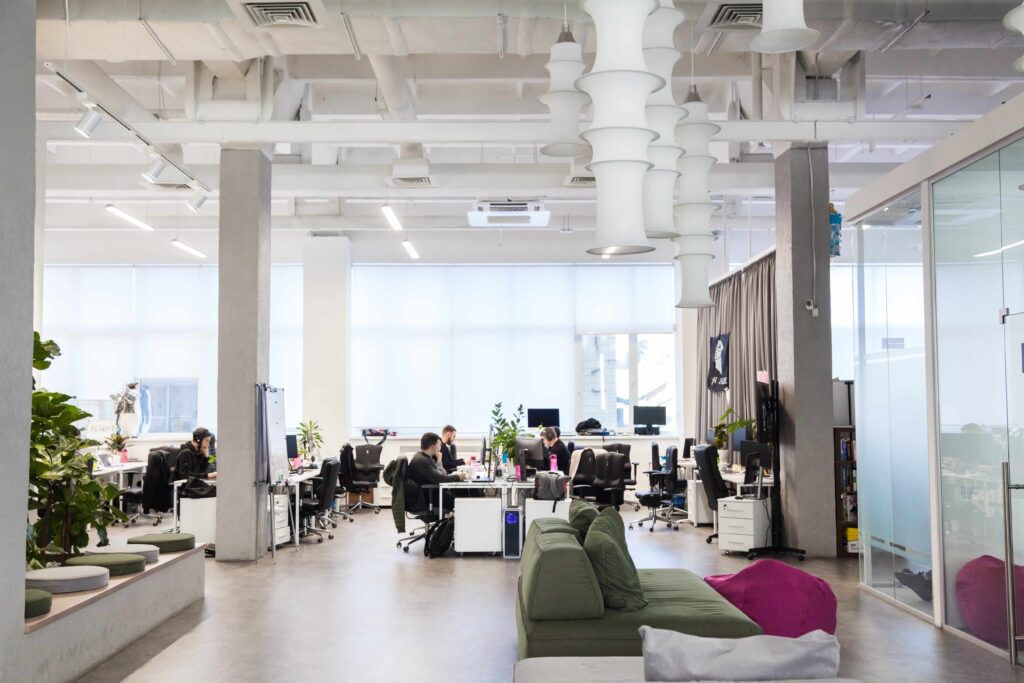 Leading private equity firm in Emerging Europe, with over $1.5 billion AUM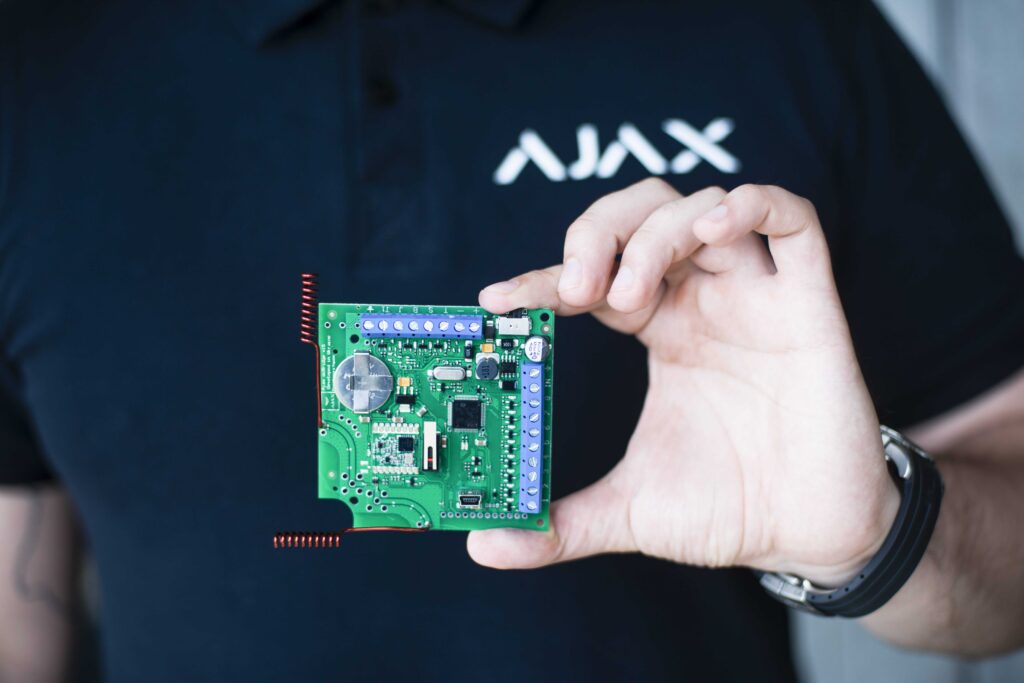 Over 29 years of operations with more than 172 companies backed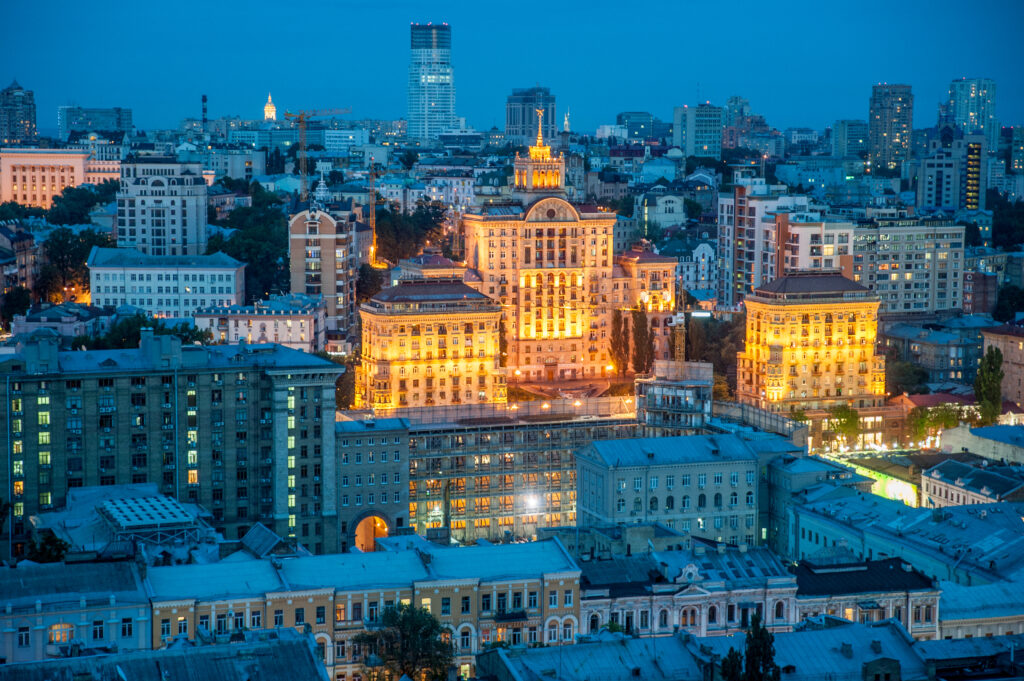 We back visionary entrepreneurs, transforming the business landscape in Ukraine and the near region
Horizon Capital is a leading private equity firm in Emerging Europe, backed by over 40 institutional investors. We have a tenure of over 29 years in the region and manage six funds with assets under management of over $1.5 billion.
We are known for our strong team, high integrity and governance, value creation and track record of successful investments.
Our investment strategy focuses on fast-growing, export-oriented companies that leverage CEE's cost competitive advantage to generate global revenues.
1.5 billion
assets under management
>$2.4 billion
capital attracted to the region
>29 years
tenure in the region
6 funds
managed
Our mission
We transform local leaders into regional and global champions.
We:
Identify the strongest companies led by visionary entrepreneurs
Back them with capital and expertise
To:
Generate superior returns
And help transform the region
Our principles
We are a model of transparency and integrity
We stand firmly for the interests of our investors
We are committed to excellence and continuous growth
Our relationships are based on trust and mutual respect
We leave no stone unturned in achieving success
History
Horizon Capital was founded in 2006 as a spin-out of the investment management team of WNISEF, a $285m fund focused on Ukraine and Moldova and established in 1994. Today, the firm has two Founding Partners, Lenna Koszarny, CEO, over 30 years based in Ukraine and Jeffrey C. Neal, Chairman of the Investment Committee, 30 years at Merrill Lynch, former Chairman of Global Investment Banking.
Horizon Capital has launched three funds under the Emerging Europe Growth Fund brand. EEGF I (launched in 2006) with $132m raised, and EEGF II (in 2008) with $370m raised. Both EEGF I and EEGF II provided buy-out and expansion capital for domestic-focused businesses. EEGF III, the firm's latest fund, closed in December 2018 with a hard cap of $200m, far surpassing its original target of $150m. EEGF III is focused primarily on IT and export-oriented companies, and select domestic champions.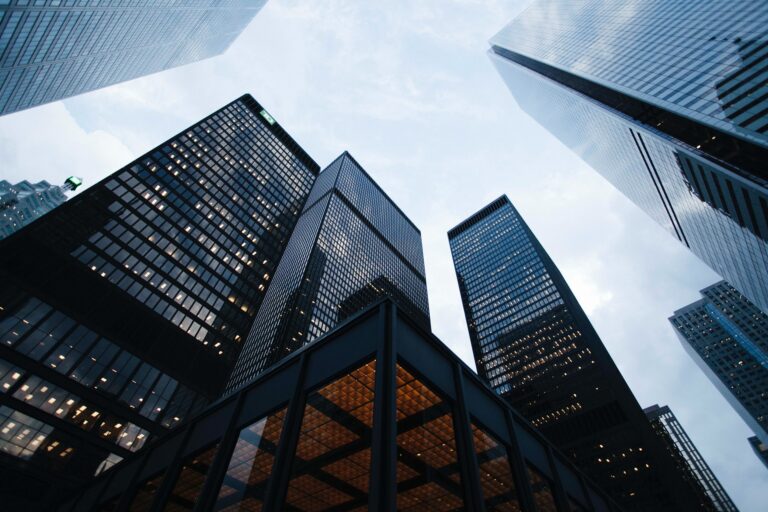 Backed by U.S. and European investors with a combined capital base of over $630 billion
Portfolio
Creatio

Global software company providing low-code BPM and CRM solutions

Rozetka-Evo

E-commerce champion

Ajax

Leading smart security systems manufacturer

Avrora

Leading dollar store player

Makeup

Niche e-commerce champion: beauty products

Genesis

Top 100 global IT product company

Intellias

Fast-growing IT outsourcing

Liki24

E-commerce platform for medicine delivery

Purcari

Leading wine producer in CEE

MAIB

#1 commercial bank in Moldova

Jooble

#2 global job search engine

Datagroup

#1 B2B fixed telecom operator in Ukraine

Yarych

Fast-growing confectionary exporter

Exited

PURCARI (IPO)

Leading wine producer in CEE 

Exited

Ciklum

Leading IT outsourcing company

Exited

Biofarma

Leading pharma manufacturer

Exited

Ergopack

Household goods producer

Exited

GCC/GCPrim

Leading Moldovan glass company
Our team
Strong team of investment professionals with top US and European business schools education and operational experience at blue chip companies globally.
Meet our team
Latest news
Horizon Capital Backs GoIT, Fueling Ukrainian Company's Global Expansion

November 22, 2023

New Fund Reaches $298m in Commitments at Third Closing

September 28, 2023

Horizon Capital Backs Preply as the First Deal of its Historic Ukraine-focused HCGF IV Fund

July 20, 2023

Hanna Shuvalova Returns to Horizon Capital as Principal

May 19, 2023

Investors Unite to Back Ukraine in Historic Fund

April 28, 2023

Horizon Capital's Ukraine-focused Fund IV exceeds target size, raising over $250m at its Interim Closing; becomes CEE's first 2X Flagship Fund and 1 of 10 globally

April 28, 2023
See more news
Investment funds
EEGF III

$200 million

Emerging Europe Growth Fund III, LP provides growth equity to back successful export champions in IT, light manufacturing, food and agro, as well as domestic champions in Ukraine and the region

HCGF II

$258.3 million

Horizon Capital Growth Fund II, LP is a private equity fund backed by international institutional investors, IFIs and global family offices, to provide additional capital and support further development of select high growth, Ukraine-based tech companies

EEGF II

$370 million

Emerging Europe Growth Fund II, L.P. focused on core industries serving the emerging middle class, including financial services, fast moving consumer goods (FMCG), retail and manufacturing in Ukraine and the region.

EEGF

$132 million

Emerging Europe Growth Fund, LP focused on core industries serving the emerging middle class, including financial services, fast moving consumer goods (FMCG), retail and manufacturing in Ukraine and the region.

WNISEF

$150 million

Western NIS Enterprise Fund is US government-backed fund that has invested in small and medium-sized companies in Ukraine and Moldova.
Responsible Investment
At Horizon Capital, we believe that investing responsibly aligns us with the objectives of our investors, benefits our partners and portfolio companies that we back, and the communities that we live and operate in. Doing good is also good business as we believe that high standards of Environmental, Social and Governance ("ESG") result in a positive impact on the financial and operational performance of our investment portfolio.
ESG has been central to Horizon Capital's DNA since we launched the firm in 2006. We have benefited greatly by the backing and support in adopting best-in-class ESG at Horizon Capital from international financial institutions and impact investors who back us, with their wealth of expertise and know-how, including the European Bank for Reconstruction and Development ("EBRD"), the International Finance Corporation ("IFC"), Dutch Entrepreneurial Development Bank ("FMO"), Deutsche Investitions- und Entwicklungsgesellschaft ("DEG") and a subsidiary of KfW Group, Société de Promotion et de Participation pour la Coopération Économique ("Proparco"), the Swiss Investment Fund for Emerging Markets ("SIFEM"), Investment Fund for Developing Countries ("IFU"), the Western NIS Enterprise Fund, and the Zero Gap Fund, an impact investing collaboration between The Rockefeller Foundation and the John D. and Catherine T. MacArthur Foundation.
The high standards of our global institutional investor base, with a capital base of nearly $600 billion, motivate, inspire, and support Horizon Capital in our role as an ESG standard-bearer in our Region. Horizon Capital is a proud signatory to the United Nations Principles for Responsible Investment (UNPRI), whose principles we share and have furthered in our investment operations. We do so by taking a systematic approach to risk assessment and Environmental and Social (E&S) management through the application of IFC Performance Standards on Environmental and Social Sustainability (IFC Performance Standards), and the Environmental, Health and Safety (EHS) Guidelines. The established Environmental and Social Management System (ESMS) is detailed in each fund's Investment Policies and Procedures, including relevant Environmental and Social Policies and Procedures and incorporates E&S issues into the investment decision-making process. Funds under management include relevant E&S Covenants, which are integral elements of each Fund's Limited Partnership Agreement.
Horizon Capital pays particular attention to ESG issues from the very beginning of a new partnership, incorporating a thorough evaluation of such issues in conducting due diligence of prospective investment opportunities, and during the life cycle of our investments. We identify gaps between ESG requirements and best practices during this evaluation stage, and post-investment, incorporate suggested improvements into action plans for implementation by portfolio company management, supporting this process with templates, best-practices shares and ongoing consultation.
Corporate governance is a crucial component of ESG. Horizon Capital focuses extensively on establishing effective corporate governance mechanisms together with each  investee, negotiating key elements prior to entering the investment and ensuring strong corporate governance . rights post-investment.
Horizon Capital has also implemented a strong Integrity and Anti-Corruption Compliance System at the firm, incorporating EBRD Integrity Guidelines to identify and manage integrity and anti-corruption compliance risks with respect to firm operations, operations of funds under management, and supporting the implementation at the investee level led by portfolio company management.
We work closely with portfolio companies to implement improvements, providing our partners with guidance and assistance as they strive to raise standards within the portfolio, and provide annual as well as ad-hoc comprehensive firm and portfolio company E&S reporting to our esteemed investors.
Join us
If you are interested in being a part of the Horizon Capital team, please send your CV to: [email protected]